I was living a simple life, raising my three children, when my spiritual path took a turn in the mid 1980's. I discovered metaphysical books at a local New Age store and a hunger was awakened that I didn't know I had.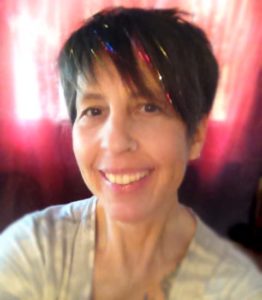 I began devouring all the alternative spiritual literature I could get my hands on!
This opened the way for a shift in awareness about nature which sparked an urge to delve into Native American traditions.
These interests became the foundation for my work in Earth-based, Native American and Pagan spirituality.
I had begun to feel deeply connected to shamanism and when the New Age store near me closed, I opened a metaphysical shop of my own to satisfy my growing spiritual appetite.
Soon after, I began working with animals, on many spiritual levels. They've shown me how to use their bodies and call on their spirits to create strong medicine in the form of drums, rattles and other Shamanic tools; deeply honoring their life and its sacred continuation after death.
Formal Education and Mentors
I spent four years studying with a Mohawk man who mentored me to further my Native American Spiritual knowledge. During that time, I learned the ways of the red road and Sacred Pipe.
In 1999, I started massage school and became a Licensed Kriya Massage Therapist by 2000 and Reiki Master Teacher, in 2001 trained at DoveStar Institute.
I moved to New Mexico in 2002 where I began teaching massage at a career training school. While in New Mexico, I met Amritanandamayi, also known as Amma the Hugging Saint who became my Sat Guru. I joined a local Satsung and studied her teachings for two years. I continue to see her each year when she comes to New England.
When my journey led me back to New Hampshire, I began studying with Granny Moon at Sisters of the Burning Branch (a Goddess School) where I completed 4th degree High Priestess training and initiation on feminine mysteries and magick.
I am a 10th generation graduate of Priestess Path with ALisa Starkweather and am presently an ordained minister and High Priestess of the Temple of Witchcraft having completed five years of study in the Mystery School.
As long as I walk the Earth, my learning will continue; currently I am apprenticing in Tantra with Laurie Handlers.
Summation
All of this (and more) has led me to where I am now, and I feel powerfully called to use what I've learned to witness, teach and nurture others.
I hold the hopeful vision that the sacred relationship between Divine Feminine, Divine Masculine and the Earth has the power to heal the collective psyche of humanity as we move toward a more loving paradigm.